Books and Barbecue? Thrillers and grillers!
I've spent several weekends this year at festivals and food-related events such as A Taste of Bellevue and Green Door Gourmet's Fall Festival.
But nothing really compares to what's on the horizon.
On Saturday, October 25, our group of local authors will be making our first appearance at the 26th annual Jack Daniel's World Championship Barbecue Invitational in Lynchburg, Tennessee. Some 25,000 fans who live for the thrill of the grill are expected to attend the day-long event and help crown the 2014 world champeen.
As Rachael Ray would say, Yummo!
We'll be there along with other food and arts and crafts vendors, sharing our Made-In-Tennessee products with those who hunger for more than barbecue.
As I like to say, barbecue will feed your body, but our books will feed your imagination.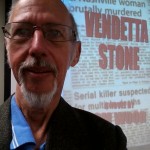 I will be there with my fictional true-crime thriller Vendetta Stone and the anthology Weird Western Yarns, Vol. 1., which includes my short story "Death Takes a Holliday".
Some of our other authors and their works:
Iscah with the fantasy novel Seventh Night.
Kathy Rhodes with her healing memoir Remember the Dragonflies.
Bradley Boals and his debut novel, a sci-fi action thriller, Last Chance – The Legend of the Hathmec.  Volume 1.
Troy D. Smith and his series of Western novels and short story anthologies.
Roy L. Burkhead, the editor and publisher of 2nd & Church literary magazine.
Louise Colln has five books including Woman of the Land, Mary Mother of the Christ.
Bill Holley tells home-spun tales in Flour Sack Shirts & Homemade Jam.
Stan McDonald brings his thriller Match Dot Murder.
If you are planning a trip to Lynchburg, come by our booth. I will also be at Square Books in Manchester on October 24 from 11 a.m.-12:30 p.m. Then on Sunday, October 26, I will be at McKay's Used Books on Old Hickory Boulevard from 2-4 p.m. with Troy D. Smith to promote Weird Western Yarns Vol. 1 – just in time for Halloween!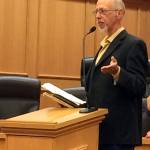 A look back: The Oct. 10-12 Southern Festival of Books was fun despite the wind and rain all weekend. I was honored to host a session during the three-day event at Nashville's Legislative Plaza. It is called "Bringing Down the Devil: Three Thrillers" with Rod Davis (South, America), Don Winston (The Union Club) and Steven Womack (Resurrection Bay, with Wayne McDaniel).
If you are not familiar with the three best-selling authors, here's a brief glimpse and their websites: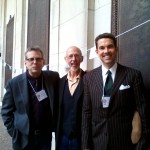 Steven Womack: The author of 11 novels including the award-winning Harry James Denton series, Resurrection Bay is Steven's first collaboration. It is a grisly story loosely based on Alaska's most infamous killer. Steven lives in Nashville and teaches screenwriting at Watkins Film School. Go to stephenwomack.com for more information.
Don Winston: The Nashville native went to Princeton and now lives in Hollywood. His debut novel was S'wanee: A Paranoid Thriller, followed by The Union Club: A Subversive Thriller. Don's third novel, The Gristmill Playhouse: A Nightmare in Three Acts, will be released in November. Go to donwinston.com for more information.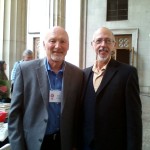 Rod Davis: The award-winning novelist uses New Orleans as the backdrop for South, America, his sixth book including three anthologies in which his work has appeared. Rod has enjoyed an extensive writing and editing career. Go to roddavisauthor.com for more information.
I've gotten to know Steven the last few years and enjoyed meeting Don and Rod.
I also got to spend time with fellow Tennessee authors in the Authors Circle, Sisters in Crime and Nashville Meetup booths.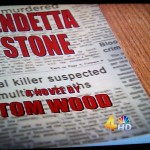 Looking back:
 September was a great month with several events, including A Taste of Bellevue fundraiser to benefit the new Bellevue Library that opens in January 2015. Check out Terry Bulger's report on Channel 4 at
Bulger's Beat
.
Before I close:.A shout-out to my wife, Bennie, who finally made it home from The Netherlands after her health scare there. To paraphrase Charles Dickens, this five-week trek has probably been both the best of times and the worst of times. Love you!
Thanks for reading.