COVID-19 is a national disaster for families and FEMA funeral assistance program aids
By TOM WOOD / NOVEMBER 19, 2021
Before being assigned the Ledger's Nov. 19-25 cover story, I had no idea that the Federal Emergency Management Agency had a funeral assistance program. And unless you lost a loved one to COVID-19 over the last two years, you probably weren't aware of its existence, either.
But as of its Nov. 1 monthly report, FEMA has reimbursed more than 200,000 U.S. families more than $1.3 billion to help offset unexpected funeral costs. Claims can be made dating back to Jan. 20, 2020.
It's a different type of disaster than we usually see FEMA stepping into offer aid … tornadoes, floods, hurricanes and fires … but the pandemic has been far, far, FAR, deadlier than all those others combined with more than 762,000 U.S. deaths to date.
"FEMA has reimbursed many, many times in natural disasters and they thought it was important to do this for COVID patients because it certainly has been a disaster in our country," says Randy Anderson, who was named president of the National Funeral Directors Association at their Nashville convention in October.
If you have already lost a loved one to COVID-19, my condolences. Make sure they know of this program. More than 16,500 fellow Tennesseans have died already and some $34 million has already been disbursed to more than 4,400 program applicants. Click here for FEMA's state-by-state breakdown:
Or if you have a friend or neighbor who lost a family member, tell them about it. They will thank you in their time of grief.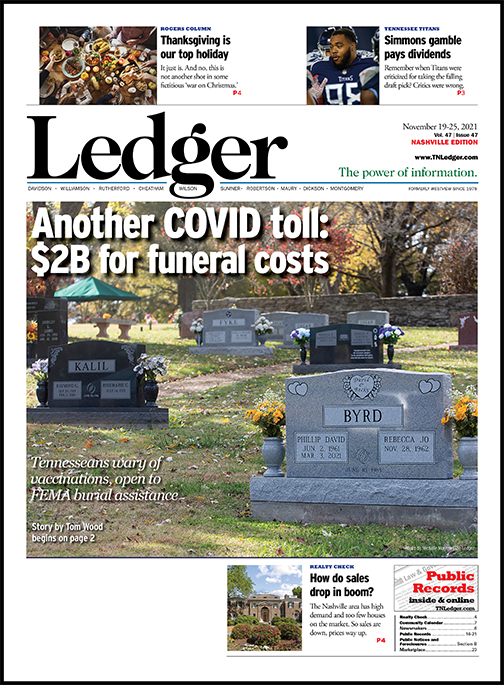 FEMA has paid $1.3B to COVID-19 victims' families in funeral assistance.
Ledger photo by Michelle Morrow; cover by Mike HopeySome book news:
Book news: Dickens of a Christmas returns
I will be joining fellow authors for the Dec. 11-12 Dickens of a Christmas event in Franklin, Tennessee. We will be in the Authors Circle booth near Baskin Robbins to sell and sign our various books. Some of the other authors who will be on hand are Bill Peach, Tim Bishop, Sally Burbank and Dave Norem, among others. I will be there with Vendetta Stone and our Harpeth River Writers anthology Words on Water.
We are also making plans to host a Franklin Book Festival next June. More on that as it draws nearer.
Here is a look at some of my previous articles.
Lipscomb program draws attention
I've lived in and written about Nashville for more than 40 years, but until recently I had no idea of how big Nashville's reputation for animation had gotten.
Sure, I knew "VeggieTales" was done here. But I didn't know that in 2015 Lipscomb University launched an animation program that was spearheaded by former Disney animator Tom Bancroft and other industry pros to teach their art to the next generation. You can read my story in the Oct. 22 edition of Main Street Nashville.
"I really feel like we're at that point now where we have an animation industry here in Nashville," says Bancroft, who recently launched his crowdfunded Pencilish Studios.
"We've always had a couple of small studios (notably Nashville Magnetic Dreams Animation Studios, IV Animation and Fivestone Studios) but now we're adding to that — about three or four more studios that have popped up just in this last year, all with major projects."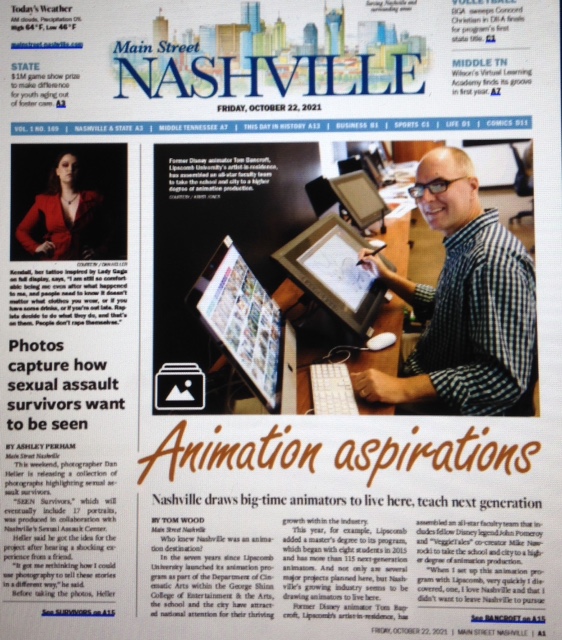 "We're at the point where we have an animation hub in Nashville," says Tom Bancroft
Lights, Cameras, Action for Nashville
These are exciting times for Tennessee's evolving film and television industry, as evidenced by both the release of "Old Henry," a Hideout Pictures film produced in partnership with Shout Studios and "game-changer" news that the Nashville and Memphis areas will likely see some sort of studio or film campus construction on the horizon. I have written about this for Main Street Nashville.
Filmed in Watertown in January, "Old Henry" was written and directed by Potsy Ponciroli and stars Tim Blake Nelson, Scott Haze and Gavin Lewis with Trace Adkins and Stephen Dorff. It is the first of a three-film Western deal for the companies. Producer Shannon Houchins said Hideout Pictures, a subsidiary of Average Joes Entertainment, will next film an untitled children's horror story in November, then begin work on "Hardin," the second in the Western trilogy.
It comes at a time of unparalleled growth for the state's film industry, according to Bob Raines, executive director of the Tennessee Entertainment Commission.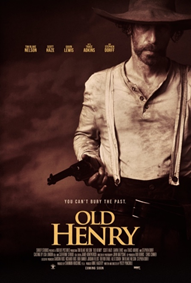 Home Workouts or Go to the Gym?
Stay home or go to the gym for a workout? That's a question people face daily as they try to stay in shape during the pandemic era.
Some have no qualms about heading to a fitness facility and working up a good sweat next to equally sweaty people while others choose to work out in the relative safety of their home gym.
I recently talked to owners and athletes at three Donelson-Hermitage fitness centers — Competitive Edge, CrossFit Donelson and the YMCA branch for the Sept. 24 edition of the Nashville Ledger and learned that the overused phrase "personal choice" really is the best answer.
The facilities are doing all they can as far as sanitizing equipment and making the environment a safe haven for gym rats. And if you still don't think it's safe enough for your standards, build a home gym or, better yet, try one of the online classes being offered by the new YMCA360 program.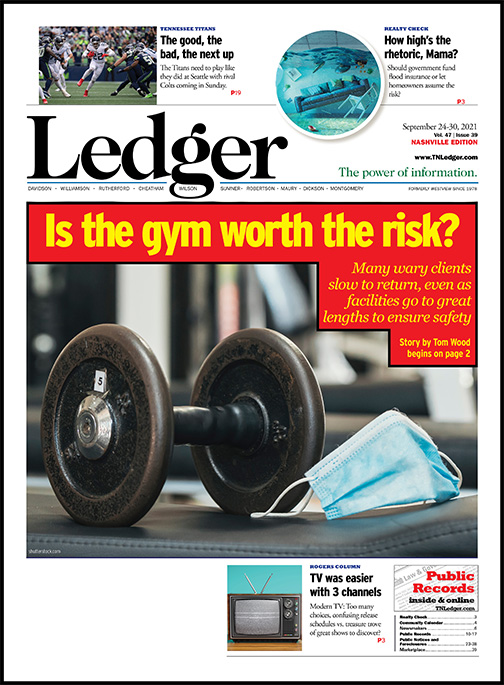 "It just seems too risky to us right now, all that's going on," Nick Sullivan says of returning to the YMCA
-Ledger cover by Mike Hopey
As always, thanks for reading.
Tom Wood