Nashville Superspeedway comes full circle with NASCAR Cup Series race in 2021
By TOM WOOD / July 2, 2020
Last year I wrote a "Secret City" story for the Nashville Ledger about the founding of Oak Ridge to develop the atomic bomb that ended World War II. The project was so top-secret that the East Tennessee city of 75,000 — fifth-largest in the state — didn't appear on any maps until 1949, four years after the war ended.
My new story for the Ledger is about another "secret" project in Tennessee — of course, nowhere close to the importance and scale of Oak Ridge — that was publicly announced in early June. But it was a closely guarded secret that caught the sports world, the media and even some insiders by surprise.
Shuttered for a decade, Nashville Superspeedway will reopen for business in June 2021, hosting a NASCAR Cup Series in the Nashville market for the first time in 37 years. My Ledger story appears in the July 3-9 edition of the Nashville Ledger about how the raceway's revival came about. I talked with Dover Motorsports executive Mike Tatoian, who revealed that NASCAR asked Dover to move one of its two annual races to Nashville.
There's reaction from two of auto racing's great drivers from Middle Tennessee, NASCAR Hall of Famer Darrell Waltrip of Franklin (who told Larry Woody of Middle Tennessee Racing News that he was "surprised" to hear of the track's rebirth) and reigning IndyCar Series champion Josef Newgarden, who went to high school in Hendersonville and moved back to Nashville last fall.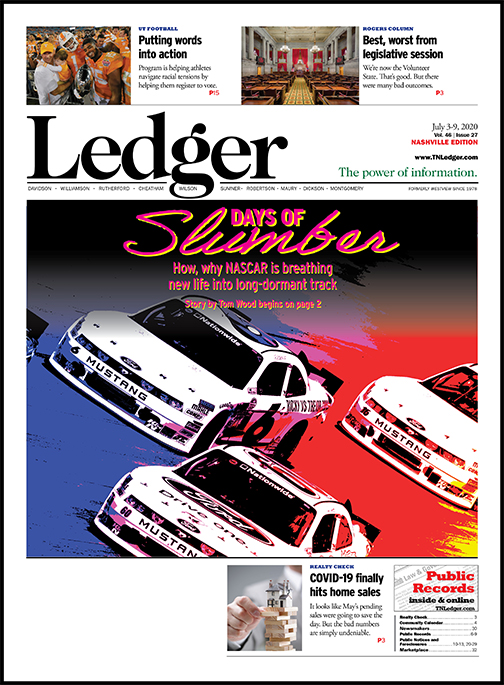 "This facility was built in anticipation of someday hosting a Cup Series race. We didn't think it would necessarily take 20 years for it to happen — but it was the right time," Tatoian says with a chuckle. "It's a new beginning for us and I think that's what we're so excited about."
Wilson County officials are elated, of course, by the prospects of new business at the Gladeville oval, and Tatoian says he wants the track to be in operation for 100 events a year, from concerts and festivals to auto auctions and car club events to other sanctioned auto racing events at all levels of the sport.
"I would love to see IndyCar return (to Nashville Superspeedway). I've been slowly campaigning for that and keep trying to build my case," Newgarden says. IndyCar events were held at the 1.33-mile track from 2001-2008.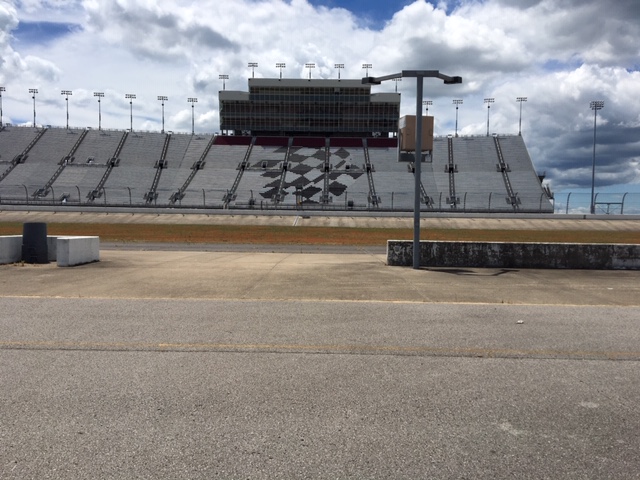 BOOK NEWS: Looking forward to sharing the recent interview I did with my friend and Harpeth River Writers writing partner, Michael J. Tucker, with Late Last Night Books editor Terra Ziporyn. We talked about the ebook we wrote, A Night on the Town … how we came up with the idea, the writing process, etc.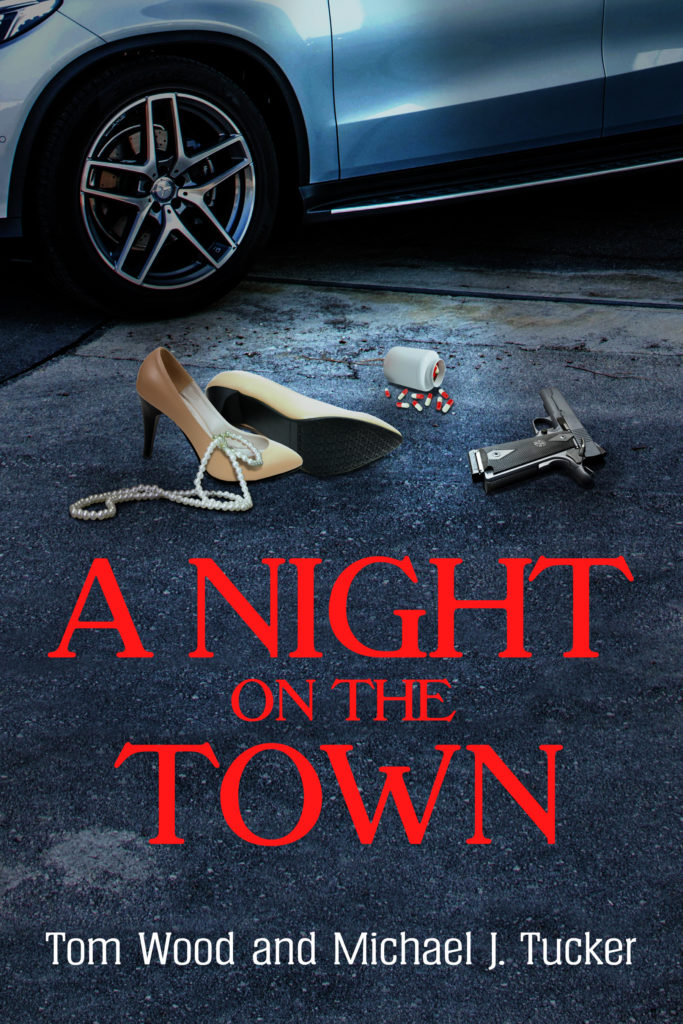 Mike and I hope you'll give A Night on the Town a read, and help us spread the word. Here's a glimpse of the story:
Deke is a well-liked insurance executive by day whose dark side comes out whenever he dresses up for the occasional big night on the town. Arnold once had it all, but his world came crashing down in an auto accident. That excruciating, never-ending pain led to a life of drug addiction and homelessness. Two desperate strangers, their paths cross on a fateful rideshare encounter. And watching them both is Detective Mondelli.
Mike and I were so pleased with the outcome of the short story that we decided to adapt it into a feature-length screenplay. The finished (and greatly expanded) screenplay has been entered into several contests and festivals and I will keep you apprised of any results here.
The short story was a lot of fun to write about these characters, fleshing out the story, and coming up with, hopefully, some unexpected twists and turns. Let know what you think of our effort. Hopefully, it will keep you entertained for a little while during these difficult times.
As always, thanks for reading.
Tom Wood