Transition from high school to college is full of unknowns as coronavirus danger rages
By TOM WOOD / May 12, 2020
It has been more than four decades (and — wow — closer to five) since I graduated from high school in Atlanta, but I remember everything like it was yesterday. Cliche, I know, but it's true. All the weeks leading up to that night, walking across the stage to receive my diploma, celebrating with family and friends, the senior trip to Florida afterward and my first semester of college at Middle Tennessee State University.
Life has changed dramatically since then — every facet, and the future is far different than what I anticipated. I'm still waiting for my Jetsons' flying car!
But with the virulent spread of the coronavirus pandemic, everything about all of our lives has changed. The media has done a great job keeping us informed about every angle — how it happened, why it happened, what's next, etc. My small contribution appears in the May 8-14 edition of the Nashville Ledger about the effect the coronavirus pandemic is having on the Class of 2020 high school graduates and how it could affect their first semester of college.

As rapid spread of the coronavirus pandemic cut short classes and wiped out graduation traditions for the class of 2020, memories will now consist of online recognitions, a mailed diploma or perhaps a drive-thru ceremony. One car-door window opening and closing and … now what?
I interviewed more than a half-dozen accomplished graduates who have been accepted into universities from New York to North Carolina to Texas as well as Nashville's Belmont, Fisk and Vanderbilt. These high achievers all hope they will get to attend their first semester of college in-person and not be taking online classes this fall.
"That's my biggest fear because I've missed out on so much at the end of my senior year. And to not have the first part of my freshman year in college would be devastating," says Lauren, who will be starting at Rice this fall while twin sister Jordan will be at Colgate. Both are on swimming scholarships. Adds Jordan: "I'm worried about missing out on experiences and opportunities and the community that you build in college if I miss that first semester or more than that."
All of the seniors I talked with shared the same thoughtful sentiments and concerns. I also talked with a few about the high school graduation memories they will have to tell and share someday with their grandkids. Here are a couple of responses:
"I think that will be a long-standing lesson that will end up staying with our generation since it happened at such a pivotal point in our lifetime," said Hillwood High School valedictorian Katherine Wright, who will attend Duke.
"Yeah, we're already getting pointed out for it," she says. "Like, 'Oh what grade are you in? I'm a senior. Oh, I'm sorry.' Like they pity us. It kind of makes it harder," adds Cane Ridge High School valedictorian Monika Naguib, who has been accepted into Vanderbilt.
Hope you will check out the comments from these outstanding representatives of the next generation in the Nashville Ledger. I think the future will be in good hands.
UPDATE: A NIGHT ON THE TOWN: Last month, I had the pleasure of announcing the launch of a new ebook short story that I co-wrote with Michael J. Tucker, a friend and fellow member of the Harpeth River Writers. In case you missed …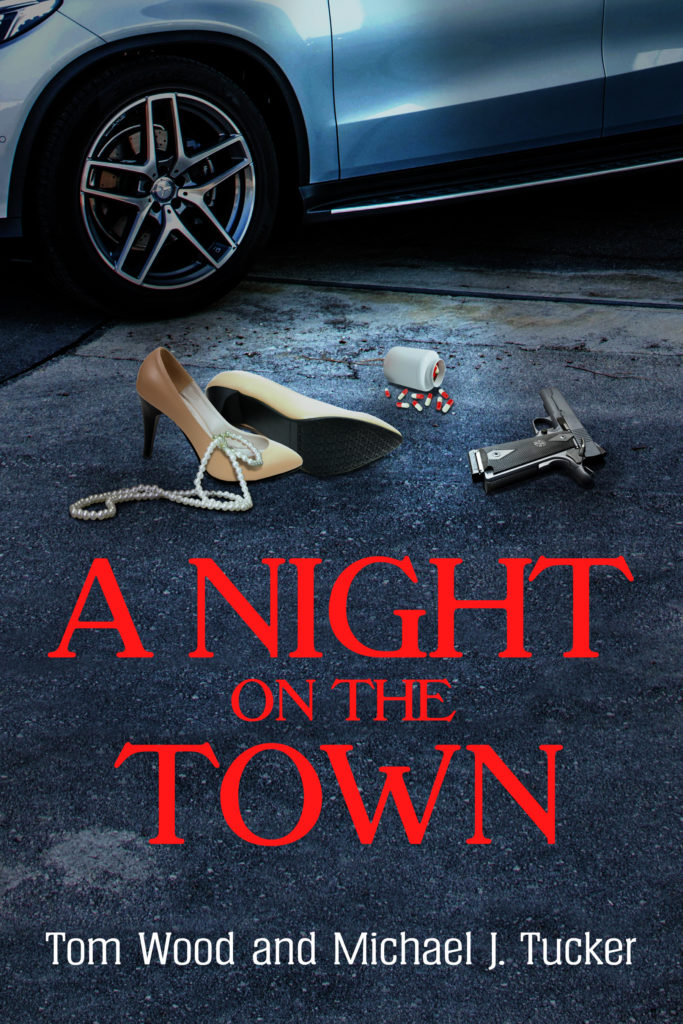 Mike and I hope you'll give A Night on the Town a read, and help us spread the word. Here's a glimpse of the story:
Deke is a well-liked insurance executive by day whose dark side comes out whenever he dresses up for the occasional big night on the town. Arnold once had it all, but his world came crashing down in an auto accident. That excruciating, never-ending pain led to a life of drug addiction and homelessness. Two desperate strangers, their paths cross on a fateful rideshare encounter. And watching them both is Detective Mondelli.
Here's a great story about our effort at the Brentwood Home Page. It was a lot of fun to write about these characters, fleshing out the story, and coming up with, hopefully, some unexpected twists and turns. Let know what you think of our effort. Hopefully, it will keep you entertained for a little while during these difficult times.
As always, thanks for reading.
Tom Wood