Three Nashville universities welcome new coaches

It sure is cold outside as I write this, but things are heating up as what is shaping up as a unique season in Nashville's college basketball arenas. For the first time as far back as I can remember, three of Nashville's universities are debuting new men's basketball coaches at the same time.
You already know a couple of these guys, one a veteran of the Nashville basketball scene for more nearly three decades and another who has built a national reputation and following. Last but not least is an unknown to all but the most avid fans but a heck of a basketball coach based on his body of work. You can meet the coaches in this week's edition of the Nashville Ledger and here are some additional and thoughts about the trio.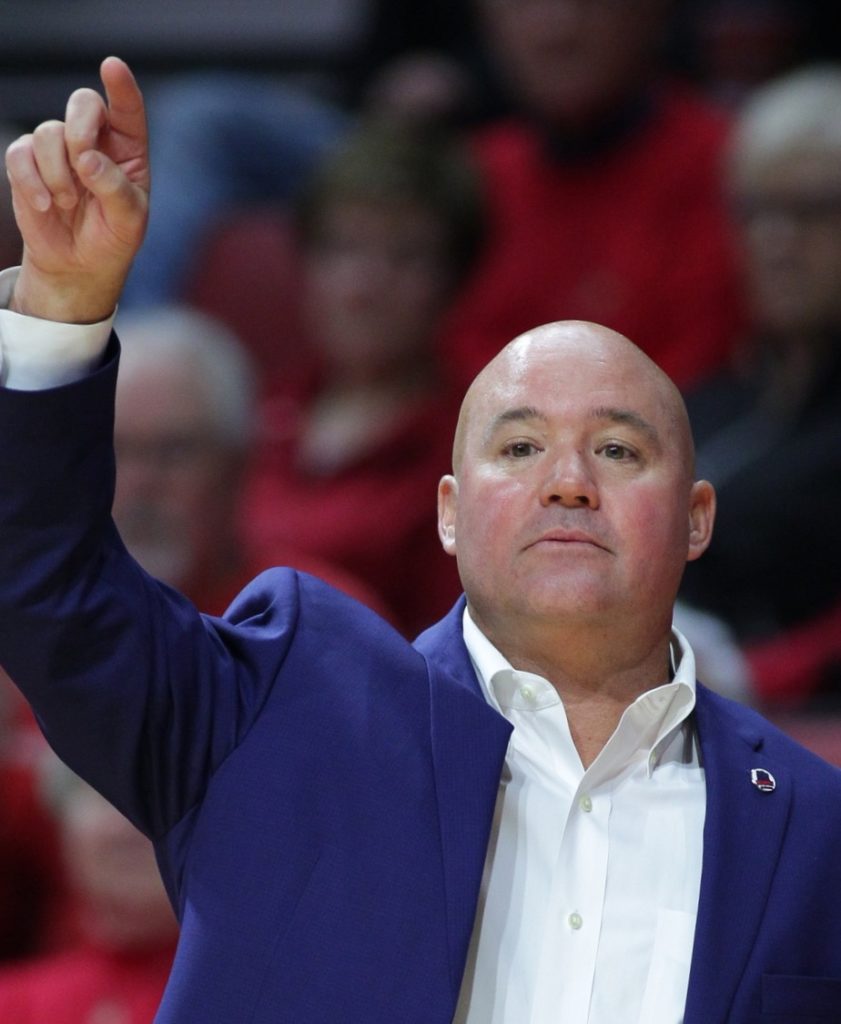 I've known and written about Casey Alexander (Belmont photo / Greg Sage) since he played at Belmont in the early 1990s, and I wrote for The Tennessean. Casey starred at Brentwood Academy before that. He was an assistant at his alma mater for years, got his first head coaching job at Stetson and spent the past six seasons at Lipscomb before returning to Belmont in place of the legendary Rick Byrd, who retired after leading the Bruins back to the NCAA Tournament one final time.
Casey, who won his home opener at Belmont, says he excited and appreciate of the opportunity. "There's great comfort in familiarity and I have that here, from administration and former players to ticket-holders to boosters. It's usually that when you walk into a new job it takes a long time to acclimate yourself to those things—and I didn't have that. At the same time, whether I was coaching at Lipscomb again or back here, like I said, every season is different and presents a lot of unknowns so you just kind of have to put your head down and work," Alexander says.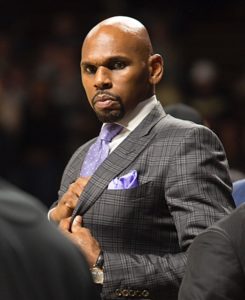 I've not actually met Jerry Stackhouse (Ledger photo by Michelle Morrow), but I have attended a couple of his press conferences, and he seems like the right guy for the job of resurrecting the Vanderbilt program after going winless in the SEC last season. The hiring of Stackhouse was a huge get for the school despite the fact it's his first collegiate coaching job. Following a standout career at North Carolina, he played 18 seasons in the NBA before turning to coaching. He was the NBA G League coach of the year two seasons ago and was an assistant at Memphis when Vanderbilt called. His competitive fires still burn, but he's a people person, too. He ended Vandy's losing skid in early season action, but knows things will get much tougher in his inaugural SEC season.
"Obviously a huge level (of competition) once we start in SEC play, but we feel good about how things are trending and the things that we're doing and continuing to be who we want to be as we build our identity as a defensive team," Stackhouse said.
When Alexander left Lipscomb, the school hired Lennie Acuff (Lipscomb photo / Kirk Downs) as his replacement. Acuff was ultra-successful at Division II Alabama-Huntsville, but this is his first Division I job. I was equally impressed in meeting him, and I expect him to do equally well."I feel like basketball is important to Lipscomb … I guess just the steep history that exists here in basketball is something that attracted me," Acuff said.
WORDS ON WATER NEWS: We've had some great feedback — and several Five-Star reviews about the anthology produced by our Harpeth River Writers group. Thought I'd share this review from Nick Sullivan, another former sports writer and outdoors editor at The Tennessean.
"Words on Water" is an anthology of short stories and poetry by nine very talented award-winning writers of The Harpeth River Writers. The 28 pieces of writing presents a wide-ranging collection of literature held together by the magic of water. Sometimes water is front-and-center; sometimes it plays a supporting role. The stories range from bottled spring water and a back-yard swimming pool to the Atlantic Ocean and the Caribbean Sea. The writers bring their own diverse life experiences, world views, and unique styles to make every read different. The reader keeps wondering after each piece what delightful surprises await next. Definitely is a page-turner.
We sure appreciate reviews like Nick's and hope you'll get your copy soon, then post your own review. It's available at Parnassus Books in Nashville and online. I will have copies at Dickens of a Christmas in mid-December in Franklin, Tennessee, and will be there with other local authors.
As always, thanks for reading.
Tom Wood