By TOM WOOD / October 1, 2019
The calendar says Autumn, but it is only starting to feel like there is a touch of fall in the air . . . which leads to today's topic — an invitation to join our Nashville authors at this weekend at Fall Fest at the Hermitage. You can read more about the event at the below.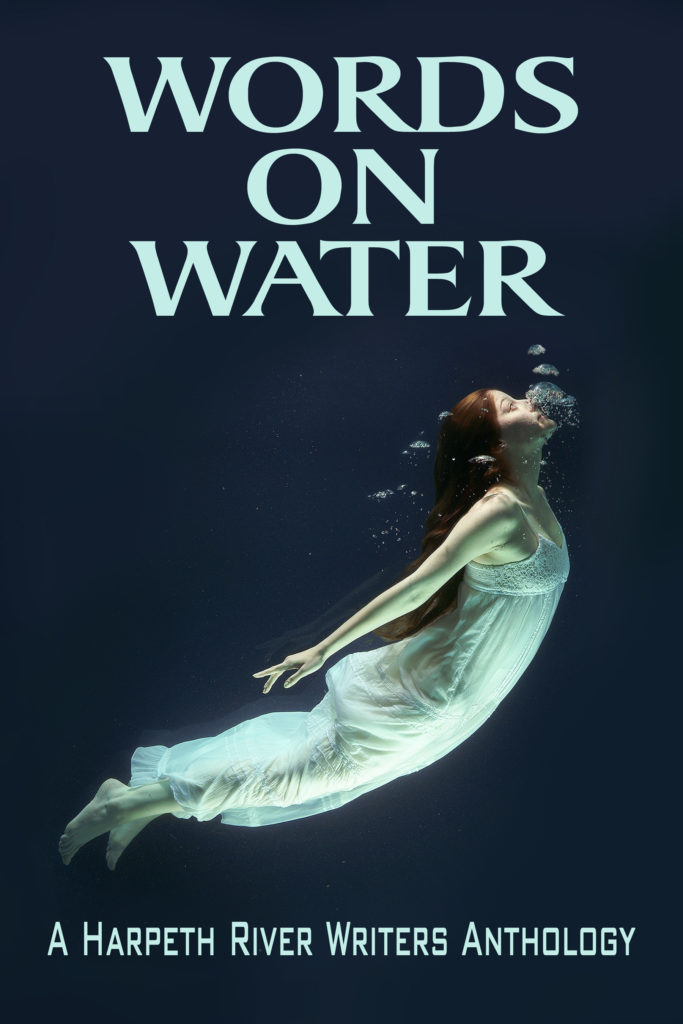 This event comes hot on the heels of the launch of our new anthology WORDS ON WATER by myself and the other eight local authors who make up the Harpeth River Writers.
WORDS ON WATER is a collection of short stories and poetry that includes one very special story called "The Many Names of Jillyn." I don't want to give too much away, except to say our nine writers' voices combine to tell one story that involves a murder at a high school reunion. I think you will like it.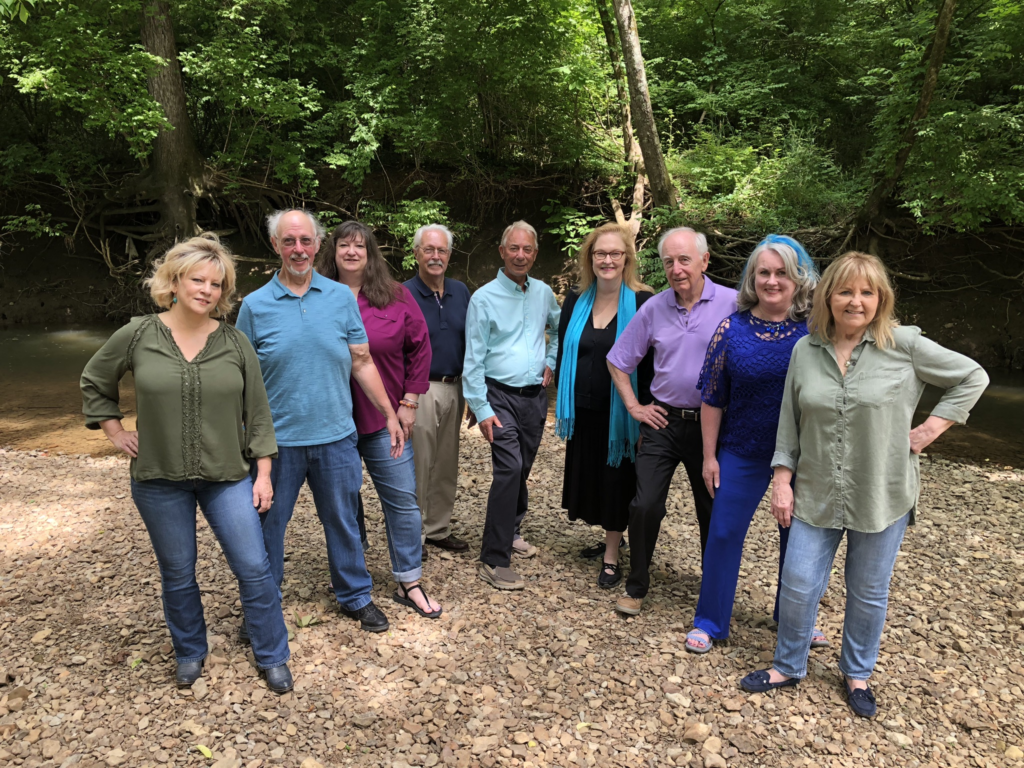 So who are the Harpeth River Writers? From left, the lineup is Micki Furhman, me, Sandy Ward Bell,
John Neely Davis,
Bill Woods,
Catherine Riddle Caffey,
Michael J. Tucker,
Catherine Moore and Suzanne Webb Brunson.
We function as a critique group that meets twice a month, offering advice on each others' works. WORDS ON WATER is the second anthology produced by the group. I was a non-participating member for the first anthology By Blood or By Marriage (2015). Ruth Lebovitz was the first member to retire from the group and Catherine Caffey recently stepped aside, with Kathy Rhodes joining as our newest member.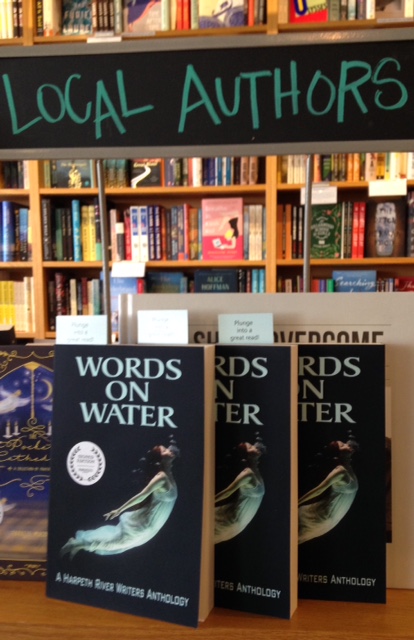 Our group's new water-themed anthology WORDS ON WATER was released both in print and as an e-book on October 1 and can be purchased online and in bookstores, including — I am very pleased to announce — Parnassus Books in the Green Hills neighborhood of Nashville. Parnassus is one of the most noteworthy independent bookstores in the South.
You can order WORDS ON WATER online through your local bookstore or online via Amazon, or Target, or Goodreads, etc., and there are several opportunities to get a copy from one of our authors.
And, I can now announce that YOU are invited to an official WORDS ON WATER launch party in Franklin, Tennessee, on October 23 from 4:30-7 p.m., at The Legendary Kimbro's Pickin' Parlor. We'll have music and giveaways–and a good time!
But before that, Bill Woods and I will be taking copies of WORDS ON WATER at this weekend's Fall Fest at the Hermitage and the Oct. 11-13 Southern Festival of Books. Other authors will have them for sale as well.
Let me take a minute to discuss Fall Fest at the Hermitage, which is billed as "a spectacular weekend of art, music, and history at Andrew Jackson's Hermitage. Proceeds from the Festival benefit the many projects and programs of the Andrew Jackson Foundation."
It's all that and more, an annual celebration that features music, demonstrations, vendors, food and entertainment. You can get jewelry, clothing, a variety of gifts, whimsy–and books!
The Nashville Authors Circle booth will host 11 authors over the weekend who write in a variety of genres from thrillers and mysteries, to sports and memoirs, from anthologies to medical to humor, from Westerns to science fiction and inspiration. We'll be there both days, not only as authors but we have been invited this year to speak, tell stories, talk about our books, etc.
As I mentioned, Bill Woods will be there from our Harpeth River Writers group. So will our newest member, Kathy Rhodes along with Debbie and Tim Bishop (co-authors) Dr. Sally Burbank, Nikki Nelson-Hicks, Jaden Terrell, Skip Nipper, Peggy O'Neal Peden and Keith Pruitt. You can find mini-bios of each author posted at my Facebook author page.
And then it's the ever-popular Southern Festival of Books. I get to host one of the sessions, and will have books in both the Sisters in Crime-Middle Tennessee and Authors Circle booths. That's always a fun one.
And lastly, I should plug some of the writing I do for the Nashville Ledger. My most recent article was on cold-case private investigator Sheila Wysocki, whom I found to be fascinating. As I write this, I am working on a baseball story that will come out in the October 11 edition.
As always, thanks for reading.
Tom Wood