Men on the Moon: Exploring the Past Present, Future of Space Travel
Astronauts Seddon, Wilmore Pay Tribute to Apollo 11 Missions, Look at Return to Lunar Surface and Beyond
By TOM WOOD
It's now just a little more than 50 years since the Apollo 11 crew — Neil Armstrong, Buzz Aldrin and Michael Collins — made their historic trip to the moon and back.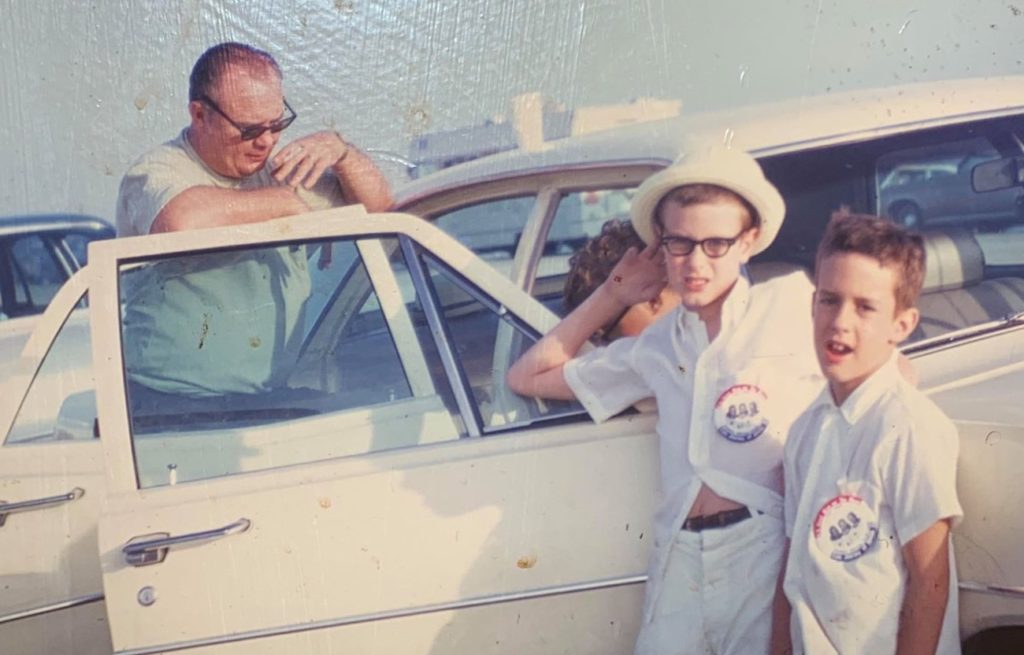 I was there for the launch that glorious, sun-splashed morning of July 16, 1969, with my father and relatives from North Carolina. A watershed moment for mankind.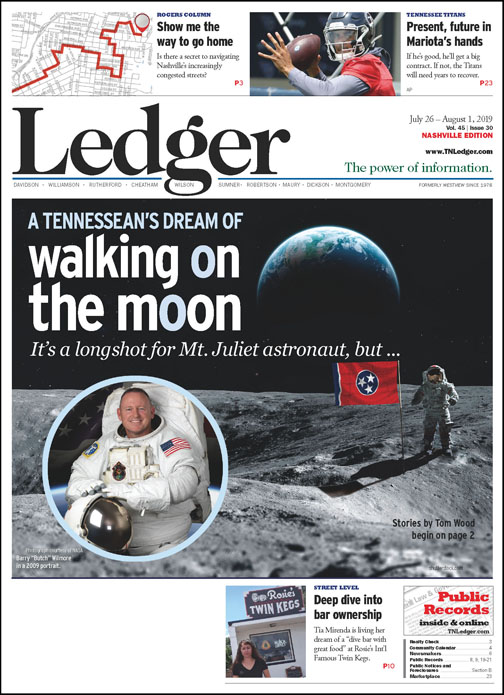 You can read all the details this week in my Nashville Ledger cover story. It's a look at the past, present and future of American space exploration, 50 years back and 50 years forward. I talked with two accomplished astronauts for the story, remarkably both born in the same city — Murfreesboro — 15 years apart. You'll hear from retired astronaut Rhea Seddon and active astronaut Barry (Butch) Wilmore.
Seddon was in college and Wilmore a starry-eyed 6-year-old child of the space age. Seddon flew three missions and spent 30 days in space while Wilmore has flown twice has compiled 178 days in space, including four space walks.
"Amazing" is a word both used to describe their own space adventures, the past and the future of NASA and space travels.
"What amazes me the most is the fact that 50 years ago, which is a long time ago, that we had the technology to send men to the moon. I mean, that was amazing," Seddon says. "And look how technology has grown since then because of our space exploration.
"We have computers and so many incredible things that have come along because of NASA, because of space exploration, which make our lives so much easier in this day and time. But 50 years ago, to have that kind of knowledge and technology is just amazing to me."
Wilmore used that word when I asked him to describe what walking in space was like in a few short sentences.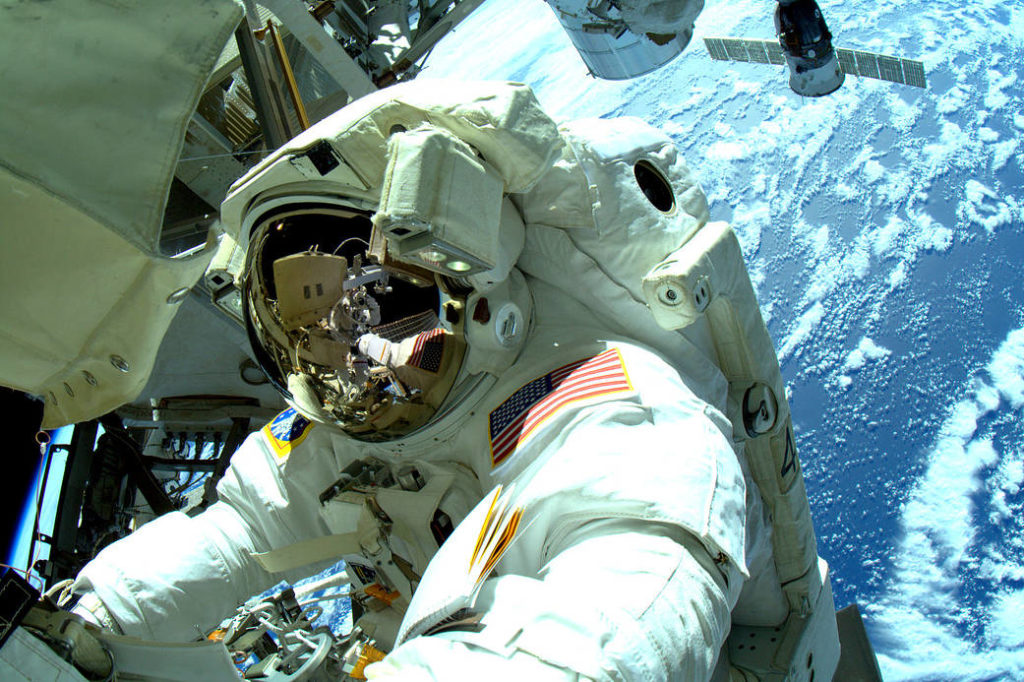 "Amazing. That's one word, that's not a couple of sentences. Amazing. You know, a lot of times in life, expectations of events that you're looking forward to, a lot of times reality doesn't meet your expectations," Wilmore said.
"But space flight? Reality far exceeds expectations. It's just an amazing place to go, and the weightlessness, and just what you see with the view and what you're experiencing, and knowing where you're at. On a spacewalk, it's just you and whoever else you're doing the spacewalk with. There's nobody else in the universe doing that at that moment. It's just very, very special. Very unique."
You can read the complete report in the Ledger on Thursday online and Friday in print. Photos of my father and Seddon were submitted; the rest are courtesy of NASA.
BOOK EVENTS: I had a great time with Authors Circle friends at the July edition of the Franklin Art Crawl, which is held the first Friday of each month. The next one is Aug. 2.
I'm also looking forward to the 14th annual Killer Nashville Writers Conference, which will be held Aug. Aug. 22-25 at the Embassy Hotel in Franklin, Tenn. This year's John Seigenthaler Legends Award recipient is Joyce Carol Oates.
As always, thanks for reading.
Tom Wood