Of Bookworms and Bibliophiles 
This weekend marks the 30th annual celebration — the Diamond Anniversary — of the written word in downtown Nashville. The Southern Festival of Books is one of the South's premier events for book-lovers, but this is a special one.
The fun begins Friday morning at War Memorial Plaza and the downtown main branch of Nashville Public Library and concludes late Sunday afternoon.
All events are free. More than 200 authors — internationally known and local alike — will be on hand to discuss their works, meet fans and sell a few copies of their works. 
As always, it makes me think fondly of the legacy of John Seigenthaler, a great supporter of Southern Festival of Books. He was the editor and publisher of The Tennessean when I worked in the sports department for the better part of three-plus decades. A great journalist, defender of the First Amendment and civil rights, John also hosted A Word on Words for 30 years. I was privileged — and grateful — to discuss my book with him before he passed in 2014.
Among the most noted authors who will be in Nashville for this year's event. are Pulitzer Prize-winning Rick Bragg plus New York Times-bestselling novelists Celeste Ng, B.A. Shapiro, and Craig Johnson.
I will be hosting a couple of sessions on Saturday. from 11 a.m.-noon with Frye Gaillard and then from 4-5 p.m. with Kathryn Lasky. I've not met either author, but am looking forward to hearing them and discussing their books. Frye is here with A Hard Rain: America in the 1960s, Our Decade of Hope, Possibility, and Innocence Lost, while Kathryn will talk about The Den of Forever Frost (Bears of the Ice #2).
Also, I will be hanging out with local authors in the Sisters in Crime – Mid Tennessee chapter and Authors Circle booths. I've listed below several of the authors who will be at the Southern Festival in one of these – or their own – booths.
But one I want to mention was the main source for an article I did back in late June for the Nashville Ledger. on the 100th anniversary of the Great Train Wreck at Dutchman's Curve.he author is Betsy Thorpe, and she wrote The Day The Whistles Cried a few years ago. It's an excellent and thorough study of the deadliest train crash in U.S. history, and she will have copies available in the Authors Circle booth.
I have another Ledger article coming out this week is on Chef Charity Morgan, the wife of Titans star Derrick Morgan. A number of Titans are on her Vegan plant-based meal plan. It's a great read, and the photos by Michelle Morrow are excellent. I will try to bring copies by the Southern Festival of Books, if you'd like to pick up one. And I will post the story here also on Thursday, Oct. 11. It will be available in print on Friday, Oct. 12.
Below are some of the other polished local authors you can meet at the Diamond Anniversary of the Southern Festival of Books.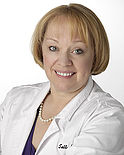 DR. SALLY BURBANK has practiced internal medicine in Nashville since 1986. Six of the stories in her new book, Patients I Will Never Forget, have been published in Chicken Soup For The Soul.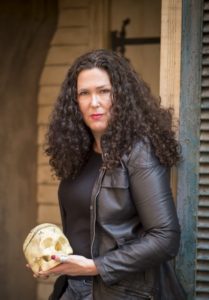 NIKKI NELSON-HICKS is described as 'the lovechild of Flannery O'Connor and H.P. Lovecraft'. Her works include Jake Istenhegyi: The Accidental Detective series, Sherlock Holmes and the Shrieking Pits, Rumble: Cryptid Clash. The Galvanized Girl, The Perverse Muse and The Problem at Gruff Springs. Find a complete list of Nikki's work at www.amazon.com/ author/nikkinelsonhicks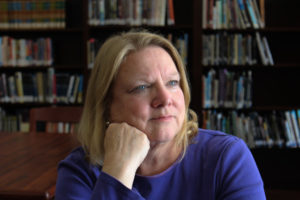 PEGGY O'NEAL PEDEN grew up listening to country music and remembers her father making his own steel guitar. She holds degrees from Lipscomb University and the University of Kentucky, is an award-winning advertising copywriter, and teaches college-level English. She paints and is a member of the Nashville Artist Guild. Your Killin' Heart, last year's Malice Domestic Best First Traditional Mystery winner and a finalist in both the Killer Nashville and William Faulkner-William Wisdom Writing competitions, is Peden's first published novel, a mystery set in Nashville.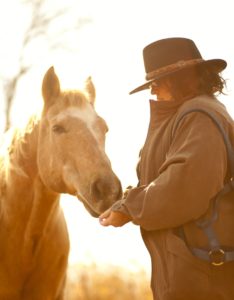 JADEN TERRELL is a Shamus Award finalist and author of the Nashville-based Jared McKean mysteries. She's published in the Killer Nashville Noir anthology, International Thriller Writers' The Big Thrill magazine, and Now Write! Mysteries. A recipient of three awards for service to the crime fiction community, this former special education teacher now offers private coaching, live workshops, and online courses for writers. Website: http://www.jadenterrell.com.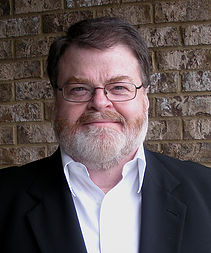 KEN VANDERPOOL began writing Crime Fiction in 2006 following an eye-opening medical procedure and an intimate encounter with his mortality. Ken's four novels in the Music City Murders series have been optioned by Chase Chenowith and Backfence Productions. Ken is an MTSU graduate with his degree in Psychology and Sociology (concentration on Criminology).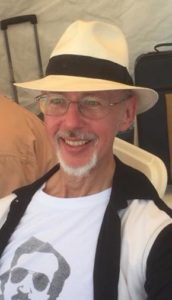 TOM WOOD is a journalist, author and screenwriter who informs, inspires and entertains. Vendetta Stone is a Nashville-based fictional true-crime thriller. Two of his screenplays reached the semifinals of the Nashville Film Festival screenwriting competition. Tom writes mystery and Western short stories, and was an extra on Nashville and film projects. Find out more at tomwoodauthor.com
I hope you'll support local events and authors.
And as always … thanks for reading.