Fall is Here … But It Sure Didn't Feel Like It!
How hot is it? It's so hot that … That was a regular bit on The Tonight Show With Johnny Carson, and I still remember many of the zingers and one-liners. But what we experienced this past weekend at Fall Fest at the Hermitage was no laughing matter.
I spent the weekend outside on the Hermitage grounds in the sweltering heat with a bunch of other Nashville-area authors at Fall Fest at the Hermitage, and temperatures were  in the 90s. Speaking for myself, it felt much hotter.
I'll admit it … I was hoping for a touch of fall in the air. Bobbing for apples, golden leaves, yadda-yadda. Instead it's going to more summer-ish than fall. We got a reprieve in the final hour on Sunday when a brief storm passed through.
It was a prelude — a really, really hot — warm-up for the Southern Festival of Books on Oct. 12-14 at War Memorial Plaza and the downtown branch of Nashville Public Library. Temps are expected to be much cooler — at least 20 degrees, thank goodness.
The authors listed below are among those who will be in either the Authors Circle or Sisters in Crime booths.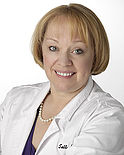 DR. SALLY BURBANK has practiced internal medicine in Nashville since 1986. Six of the stories in her new book, Patients I Will Never Forget, have been published in Chicken Soup For The Soul.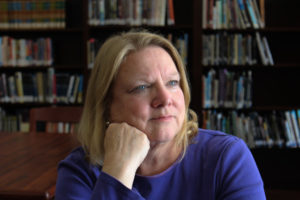 PEGGY O'NEAL PEDEN grew up listening to country music and remembers her father making his own steel guitar. She holds degrees from Lipscomb University and the University of Kentucky, is an award-winning advertising copywriter, and teaches college-level English. She paints and is a member of the Nashville Artist Guild. Your Killin' Heart, last year's Malice Domestic Best First Traditional Mystery winner and a finalist in both the Killer Nashville and William Faulkner-William Wisdom Writing competitions, is Peden's first published novel, a mystery set in Nashville.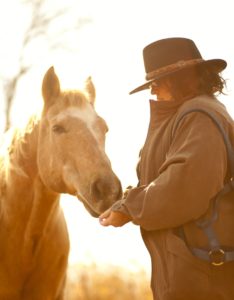 JADEN TERRELL is a Shamus Award finalist and author of the Nashville-based Jared McKean mysteries. She's published in the Killer Nashville Noir anthology, International Thriller Writers' The Big Thrill magazine, and Now Write! Mysteries. A recipient of three awards for service to the crime fiction community, this former special education teacher now offers private coaching, live workshops, and online courses for writers. Website: http://www.jadenterrell.com.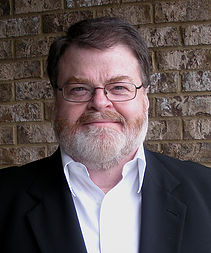 KEN VANDERPOOL began writing Crime Fiction in 2006 following an eye-opening medical procedure and an intimate encounter with his mortality. Ken's four novels in the Music City Murders series have been optioned by Chase Chenowith and Backfence Productions. Ken is an MTSU graduate with his degree in Psychology and Sociology (concentration on Criminology).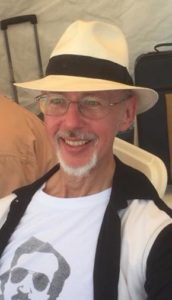 TOM WOOD is a journalist, author and screenwriter who informs, inspires and entertains. Vendetta Stone is a Nashville-based fictional true-crime thriller. Two of his screenplays reached the semifinals of the Nashville Film Festival screenwriting competition. Tom writes mystery and Western short stories, and was an extra on Nashville and film projects. Find out more at tomwoodauthor.com
I hope you'll support local events and authors.
And as always … thanks for reading.