Hope we see you at Wizard World Comic Con
Growing up, I was more of a DC guy than a Marvel Comics fan. My love for reading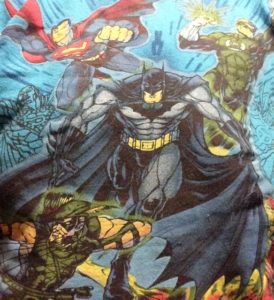 began with the thrilling exploits of Superman, Batman, Green Arrow, Wonder Woman, The Flash … The Justice League. I can admit now that Clark Kent working for the Daily Planet got me hooked on newspapers at an early age, and probably is part of the reason I became a sports writer and copy editor for many years at The Tennessean.
But I quickly became a fan of Spider-Man, The X-Men, Fantastic Four and all the other creations from the Marvel Bullpen spearheaded by Spidey creator Stan Lee. They were a little more human, more realistic, than those at DC. Mostly, I enjoyed the teams — Justice League and The Avengers because I got to see more of my favorite characters in one book, rather than reading about their individual battles.
I say all this to explain why I am so excited to be one of guest panelists this weekend (Sept. 8-10) at the Nashville Wizard World Nashville Comic Con at Music City Center. 
I've been involved in some pretty big events since I started down this path of writing the thriller VENDETTA STONE, but none of those events like the Wizard World event. The above photo, borrowed from the website gallery is from the Wizard World February convention in Portland.
I'm appearing on a panel Friday at 6 p.m. (room 204), and will be signing books with fellow authors Genese Davis, DG Driver, Nikki Nelson-Hicks and D. Alan Lewis. 
We'll be discussing and sharing our writing tips during the "SCIENCE FICTION, FANTASY, THRILLER AND SUSPENSE STORYTELLING" and your input will also be welcome. Our panel will be fun and fast-paced, though we're only a sideshow to the main act.
Headlining the event will be a rare appearance by the inimitable Stan Lee, Val Kilmer, Nichelle Nichols, Ray Park, Dean Cain and too many others to mention. See the Wizard World Comic Con Nashville star lineup here.
And if you get a chance, come see our panel!
KILLER NASHVILLE REVIEW: The highlight of August was the Killer Nashville
writers convention in nearby Franklin, Tennessee. They just keep getting better under the guidance of Clay Stafford and his staff.
I saw a lot of old (well, not that old) writing buddies, made a bunch of new friends. Meeting and talking with prolific author Max Allan Collins was great and inspiring.
SPORTS: Summer sure has gone fast, and it's hard to believe the 2017 football season has begun. Vanderbilt easily handled my alma mater Middle Tennessee State 28-6 on September 2, and Tennessee opens the season on Monday, Sept. 4 against Georgia Tech in Atlanta. The Titans host the Oakland Raiders on Sunday in their NFL opener.
I've also enjoyed the run Nashville native Josef Newgarden has made in his quest for the IndyCar title. He has a 3-point lead over Scott Dixon going into the final race of the season at Sonoma on Sept. 17.
RAY STEVENS CABARAY UPDATE: I wrote a story for The Ledger earlier this year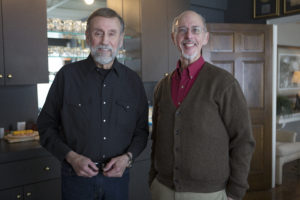 on the new Ray Stevens CabaRay on Charlotte Pike. It was hoped that the showroom would be open in late August or early September, but I drove by today and it is still a work in progress.
I called and heard October is now the ltarget date. I'll keep you posted.
NEW NASHVILLE BOOK STORE: If you live in the Nashville area, particularly Donelson or Hermitage, please stop in at the new Words of Wisdom bookstore. It opened August 1. The store features national as well as local authors, and needs our support if it is to thrive and stay in business. Peggy O'Neal Peden and Jim Nesbitt will be speaking at WOW later this month.
As always, thanks for reading.