March musings on Books, TV, Sports and Life
When I was in college last century at Middle Tennessee State University, I wrote a (mostly) sports column "Wood Peckings" for the student newspaper Sidelines. But I also made observations about campus life, sports, entertainment and other topics of interest.
I'm returning to that format this month, discussing various topics.
BOOKS: Below is an excerpt from Five-Star Amazon review of Vendetta Stone that I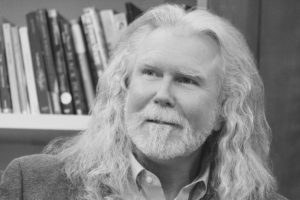 recently received from fellow author Baron R. Birtcher. You will find my review of his new novel South California Purples elsewhere on this page or by clicking here.
 "As a veteran sportswriter and editor himself, Tom Wood unspools the plot with both impact and soul, and propels the narrative with the oldest and finest of qualities: a compelling story. In short, this is not just a great debut thriller, it is a great action/suspense thriller period."
All I'll say is thanks for the kind words, Baron, and I enjoyed your book immensely. He's an excellent writer, and I hope you'll check out both of our books if you haven't already.
TV: Two of my favorite shows this season are "This Is Us" on NBC and "Nashville" on CMT. It's the first season for "This Is Us" and the fifth for "Nashville," which switched networks. Both shows killed off major characters – in Tennessee – this week (Feb. 20-24).

Connie Britton, who played Rayna James on "Nashville," is off the show, and her death was pretty dramatic. She was injured in a car crash and later died from her injuries.
In Memphis, cancer patient William (Ron Cephas Jones) died on one last journey to his hometown with son Randall (Sterling K. Brown).
Both scripts were well-written and flawlessly acted, with great emotion. Very moving. I'd like to write a screenplay one day with that kind of impact.
SPORTS: March Madness is my favorite time of year, and several Nashville-area schools stand a chance of advancing to one of the postseason tournaments, the NCAA or NIT. MTSU's men and women, Belmont's men and women, the Lipscomb men, Vanderbilt's men are among the teams that have earned postseason consideration. … The Daytona 500 is this weekend and I'll be rooting for Dale Earnhardt Jr. … Major League Baseball is right around the corner, and I hope Nashville native R.A. Dickey has a good season with the Atlanta Braves.
LIFE: Several friends have lost loved ones in recent weeks and my condolences to you all. … Let life's struggles make you better, not bitter. That's my goal.
As always, thanks for reading.