South California Purples (2017)
By Baron R. Birtcher
248 pp. The Permanent Press, $28 cloth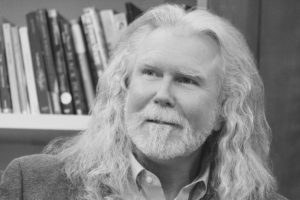 Full disclosure: I finally got to meet Baron R. Birtcher at the 2016 Killer Nashville writers convention in Franklin, Tennessee. We had both been attending for years, and Baron's book Rain Dogs (2013) was nominated for the conference's annual Claymore and Silver Falchion Awards. But our paths never crossed until last August, and we hit it off – even though it was just a brief chat. He recently reviewed my book Vendetta Stone (2013) and sent me a copy of South California Purples (April 2017) for possible review. I am honored to do so.
By Tom Wood
This is Birtcher's sixth novel, and if the previous five are half as good as South California Purples, then I will definitely put the others on my reading list. He was a professional musician before embarking on his writing career, and a sense of that musical muse comes through loud and clear in his sometimes lyrical, sometimes gritty prose.
South California Purples is set in 1973, but it resonates with some of the same divisive issues that our country is dealing with today. This is not going to be a review rife with political commentary, but more an observation.
The novel's backdrop is southern Oregon at a time when soldiers returning from the Vietnam War faced protesters as suspicion and mistrust of our government soared. The American Indian Movement and the bloody showdown at Wounded Knee between activists and federal agents was all over the news. The President was under intense media scrutiny. Controversy and discord was at an all-time high.
Sound familiar? That's very much the world in which we live today.
The protagonist of South California Purples is an old-school cattle rancher, Ty Dawson, who must deal with issues from his own complicated past while being drawn into law enforcement when the country's thorny problems come to his small corner of the world. When a herd of wild mustangs is rounded up for government auction, political activist Teresa Pineau swings into action and her movement quickly spirals out of control as hippies, protesters and a gang of outlaw bikers descend on the town. The sheriff, Lloyd Skadden, is ineffectual at best and incompetent at worst. And perhaps someone not to be trusted.
Murder and mayhem ensue, and one thing I really enjoyed was the way the author seamlessly shifted from writing in a somewhat mystical and poetic style to a realistic, hard-boiled, down-and-dirty style that might as easily fit a tale set in 1873 instead of 1973.
And best of all, this is a taut, fascinating, can't-put-it-down story that will cost you hours of sleep. Birtcher is a compelling storyteller with a style that resonates. Compelling characters, a dynamic story and a keen sense of time and place and locale. Perhaps I was drawn to this novel because I grew up in that era and still identify with that coming-of-age period.
But this will appeal to any reader of any age who likes a good thriller. Well-done, Baron!