Vanderbilt's new coaches work to reverse fading attendance
By Tom Wood
For the Nashville Ledger
Memorial Gym Magic hasn't exactly disappeared, but fans of Vanderbilt's storied basketball programs certainly have. In droves.
Only time will tell if new Commodores coaches Bryce Drew and Stephanie White can halt the attendance tailspin of the final six seasons under Kevin Stallings and Melanie Balcomb, but early indications offer hope of an upsurge both on the court and at the box office.
Vandy's combined home attendance (men and women) dropped a staggering 4,207 fans per game in a six-season span from the 2010-11 season through 2015-16, NCAA attendance records reveal.
Drew, who excelled as both a player and a coach at Valparaiso University, is the Commodores' new magic man.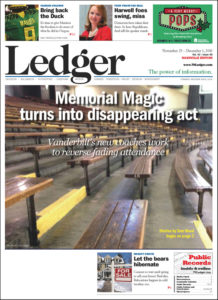 He has been tasked with the job of re-igniting the fan base, of taking the program to the next level, of rekindling that missing aura and – once again – filling seats at one of the nation's iconic gymnasiums.
A high-achiever all his life, Drew is certainly aiming high for his fledgling program here.
"Vanderbilt is a wonderful place to work. We'd love to build this into a national contender on a yearly basis," says Drew, who signed a six-year contract in April to become the Commodores' ninth head coach of the modern era.
"It's also motivating personally that they haven't gotten to a Final Four. That motivates myself and my coaching staff, to try and get Vanderbilt there."
For full story, click here