Books and Barbecue: See You in Lynchburg
I'm not a PR specialist by trade, but if I was, here would be my pitch for you to visit our Write On 'Cue authors' booth at the Jack Daniels World Championship Invitational Barbecue on October 22 in Lynchburg, Tennessee.
Books and Barbecue: We feed your imagination while they feed your stomach!
Catchy, huh? Maybe not. That's why I write thrillers (and newspaper / magazine articles and screenplays and Western short stories) instead of PR copy.
Still, the point is made: We hope you'll stop by the authors booth at the event's craft fair. There will be vendors of every variety; it's a great place to get an early start on Christmas shopping. Food, music, shopping, kid-friendly events … and did I mention authors?
UPDATE: Below are my favorite photos from the event. We had a great time!
Here's a look at the eight other authors who joined me for the October 22 event. The weather was perfect and the color in the trees gorgeous.
Allan E. Ansorge:  He is a well known author located in Hartford, Wisconsin whose recent work includes writing Verie Close to Home.  Previous works include Crossing the Centerline and Crossing the Stateline. Allan has achieved the following accolades for his writing: "Crossing the Stateline has echoes of Evanovich. Ansorge's wit alone is worth the read, but there's a lot more here than that. Buy this book!" – Reed Farrel Coleman, Three time Shamus Award-winning author of "Innocent Monster" Read more about Allen at aeansorge.com
Tennessee angler Keith Bartlett offers his first book, The Weekend Angler's Guide To Good Fishing. With over 40-years of angling experience, the author provides instruction on when, where and how to catch many types of freshwater fish throughout the seasons. Readers will also learn to select tackle, lures, and other equipment with an eye on expense, quality and performance. References to the lighter side of fishing emphasize key points, make readers feel they are sharing in the experience described, and entertain those who enjoy reading about fishing as much as doing it. Meet Keith at: http://theweekendanglersguidetogoodfishing.wordpress.com/ 
Dr. Sally Burbank has practiced internal medicine in Nashville since 1986. Six of the stories in her new book, Patients I Will Never Forget, have been published in Chicken Soup For The Soul. Just as the title suggests, Patients I Will Never Forget tells the most inspiring and hilarious stories of Dr. Burbank's quarter century in primary care. Sally is married to Nashville WannaBeatle, Nathan Burbank. Learn more about her at www.sallywillardburbank.com
Blake Fontenay spent more than 25 years as a reporter, columnist and editorial writer for metropolitan daily newspapers – including the (Memphis) Commercial Appeal, where he won several awards for editorial writing. Since leaving the newspaper business, he has worked as the communications director for Tennessee's Comptroller, Treasurer and Secretary of State. He is currently the coordinator for the Tri-Star Chronicles project at the Tennessee State Library and Archives. His debut novel,The Politics of Barbecue, was published in 2012. Scouts' Honor (2014) is his second novel. See more at www.blairpub.com/blakefontenay 
We can't turn back the clock, but wouldn't it be magic if we could? Curl up with this book, a cup of steaming hot coffee or a favorite cup of tea, and a plate of homemade cookies, then venture through Bill Holley's straightforward narratives and homespun memories of everyday life in the rural South during the 1940s. Read more at Flour Sacks and Homemade Jam.
Danny Lindsey spent two decades as a commissioned officer in the Army before serving another 20 years in the missile defense industry as a contractor supporting various Army and DoD projects and offices. His political thriller, Pres, came out in 2014.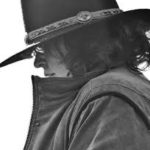 Jaden Terrell is the internationally published author of the Jared McKean private detective novels and a contributor to Now Write! Mysteries, a collection of exercises published by Tarcher/Penguin for writers of crime fiction. Terrell writes for the Killer Nashville Magazine and the International Thriller Writers' Big Thrill online magazine. A Shamus Award finalist and recipient of the 2009 Magnolia Award for service to the Southeast chapter of Mystery Writers of America, Terrell is also a writing coach, workshop leader, and developmental editor. Learn more at www.jadenterrell.com.
LOOKING BACK: The 2016 Southern Festival of Books: A Celebration of the Written Word was a special weekend. I spent my time in the the Sisters in Crime Middle Tennessee and the Authors Circle booths. Here are some of my favorite photos:
TV TALK: If you haven't yet heard, "Nashville" will return to the airwaves on January 5. The show moved from ABC to CMT and Hulu for its fifth season – which will begin taping in early September. Many of you know this, but I was an extra on "Nashville" for all four seasons, and I have written several times about my experiences on the show. In the May 27 edition of The Ledger, I wrote about the show's cancellation and how it affected some of my fellow background actors. Click here to read their remembrances.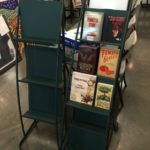 ON THE SHELVES: Great news. You can now get copies of Vendetta Stone and books by other local authors at Picture This creat!ve framing & ga//ery in Hermitage, Tennessee. Owner Matt Fischer is the man responsible for the Fall Fest at the Hermitage, and when I went to meet him and talk about the event, I suggested that his gallery and gift shop would be a great place to carry works by local authors. He agreed, and already has a half-dozen books on display with more to come. Books make great gifts and the holidays are fast approaching. Hope you'll drop in and check out what Matt's store has to offer.
On my way to a family reunion in North Carolina, I stopped at The Book Cellar in Crossville, Tennessee. They carry my book, and have a few in stock.
There's a new bookstore in Columbia, Tennessee … well, it has a new name. The Old Curiosity Book Shop is now called Duck River Books. Same owners, same site, just a new name. And yes, you can get a copy of Vendetta Stone there.
And East Nashville has another new bookstore – Atomic! Nashville – that you should check out next time you're out that way.
As always, thanks for reading.