See You at the Southern Festival of Books
Once a sports writer, always a sports writer, I guess. Even when it comes to book events, rather than sporting events.
So as I write this, we are only a few hours away from kickoff of the 2016 Southern Festival of Books: A Celebration of the Written Word, set for October 14-16 and sponsored by Humanities Tennessee. It's always a special weekend, and I hope to see you there. Hours of the event at Legislative Plaza and the downtown branch of the Nashville Public Library are Friday from noon until 5 p.m., Saturday at 10 a.m. – 6 p.m., and Sunday from noon until 5 p.m.
Look for me to be hanging around the Sisters in Crime Middle Tennessee booth #46 as well as the Authors Circle booth #38. That's where I'll be located this year, along with several of Nashville's top thriller and mystery writers, including Jaden Terrell, Robert Mangeot, Alana White, Lisa Wysocky and many, many others.
UPDATE: Some of my favorite photos: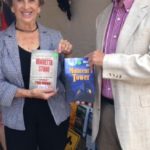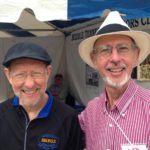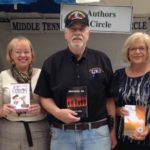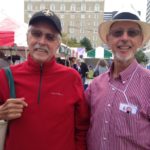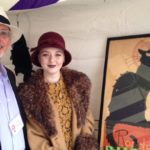 On Friday, Oct. 14, I will be hosting a True-Crime Stories session with authors Carole Townsend and Charlie Spillers from 3:30-4:30 p.m. in LP Room 31. Then on Saturday, Oct. 15, I will be hosting a one-on-one session with author Beaird Glover from  4:30-5:30 in NPL Conference Room 3.
I think you'll find all three authors fascinating, and I am looking forward to chatting with them. Here's a brief look at their bios: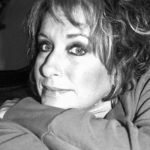 Carole Townsend is a correspondent and columnist for the Gwinnett Citizen newspaper, and has been for 3 years. She held those same two gigs at the Gwinnett Daily Post for the previous 12 years. With her (Not So) Common Sense column, Carole has developed a solid following in in the southern United States, and her readers keep coming back for the rock solid common sense and her blunt, honest wit.
Carole's fourth book, BLOOD IN THE SOIL, was published April 12, 2016. A vast departure from her previous three Southern Humor books, this book is a true crime thriller. BLOOD IN THE SOIL investigates the story behind the 1978 Larry Flynt shooting. This new book has catapulted Carole into the national spotlight, and she has enjoyed being a guest on several national talk shows as a result of what the book unveils.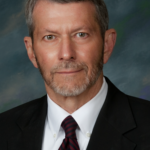 Charlie Spillers of Oxford, Mississippi, a former career federal prosecutor, is the author of "Confessions of an Undercover Agent: Adventures, Close Calls, and the Toll of a Double Life" published by University Press of Mississippi.  The book describes his hair-raising experiences during a decade of undercover crime fighting and narrow escapes.     Soon after its release the book was recognized by Amazon as "the #1 New Release" nationwide in law enforcement memoirs.
As a young officer with the Baton Rouge Police department, and later as an agent with the Mississippi Bureau of Narcotics, former Marine Charlie Spillers went undercover to infiltrate criminal groups, and worked from the Gulf Coast to Memphis; and from New Orleans to Houston, Texas.   Playing different roles and adopting multiple identities, he infiltrated burglary rings, drug trafficking organizations, auto theft groups, and Mafia and Mexican drug smuggling operations. He capped off a unique career by becoming a career federal prosecutor.  While with the Department of Justice, he volunteered and served three tours in Iraq.  First as an attorney-advisor to the Iraqi High Tribunal, the court that tried Saddam Hussein, Chemical Ali and other high level regime members. He then served as the DOJ Justice Attaché for Iraq and led a joint project to disrupt al Qaeda terrorist financing.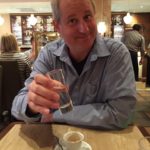 Beaird Glover grew up on a farm in rural Tennessee. He received a Bachelor of Arts degree in creative writing in 1991 from The Evergreen State College. He is the author of Secret Ciphers of the 1876 Presidential Election. His poems have appeared in the New York Quarterly and his chabook of poetry was selected by the Austin Chronicle as one of the Top 10 Best of 1994. He lives in New Orleans with his wife and their cats.
 *  *  *  *  *
On October 22, look for our merry band of authors at the Jack Daniels World Championship Invitational Barbecue in Lynchburg, Tennessee.
Confirmed for this event so far are Jaden Terrell, R.D. Sherrill, Bill Holley, Allan E. Ansorge (a Killer Nashville friend from Wisconsin), Danny Lindsey and Keith Bartlett (who I met a couple of years ago at an event in Kingsport, Tennessee).
Most of our authors are from Middle Tennessee, but we will have a couple of long-distance visitors at this event.
Here's a little more on Allan Ansorge:  He is a well known author located in Hartford, Wisconsin whose recent work includes writing Verie Close to Home.  Previous works include Crossing the Centerline and Crossing the Stateline. Allan has achieved the following accolades for his writing: "Crossing the Stateline has echoes of Evanovich. Ansorge's wit alone is worth the read, but there's a lot more here than that. Buy this book!" – Reed Farrel Coleman, Three time Shamus Award-winning author of "Innocent Monster" Read more about Allen at aeansorge.com
And let me share some info about Keith, who hails from the Bristol area:
Tennessee angler Keith Bartlett offers his first book, The Weekend Angler's Guide To Good Fishing. With over 40-years of angling experience, the author provides instruction on when, where and how to catch many types of freshwater fish throughout the seasons. Readers will also learn to select tackle, lures, and other equipment with an eye on expense, quality and performance. References to the lighter side of fishing emphasize key points, make readers feel they are sharing in the experience described, and entertain those who enjoy reading about fishing as much as doing it. Visit the Author's blog at: http://theweekendanglersguidetogoodfishing.wordpress.com/
TV TALK: If you haven't yet heard, "Nashville" will return to the airwaves on January 5. The show moved from ABC to CMT and Hulu for its fifth season – which will begin taping in early September. Many of you know this, but I was an extra on "Nashville" for all four seasons, and I have written several times about my experiences on the show. In the May 27 edition of The Ledger, I wrote about the show's cancellation and how it affected some of my fellow background actors. Click here to read their remembrances.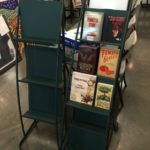 ON THE SHELVES: Great news. You can now get copies of Vendetta Stone and books by other local authors at Picture This creat!ve framing & ga//ery in Hermitage, Tennessee. Owner Matt Fischer is the man responsible for the Fall Fest at the Hermitage, and when I went to meet him and talk about the event, I suggested that his gallery and gift shop would be a great place to carry works by local authors. He agreed, and already has a half-dozen books on display with more to come. Books make great gifts and the holidays are fast approaching. Hope you'll drop in and check out what Matt's store has to offer.
On my way to a family reunion in North Carolina, I stopped at The Book Cellar in Crossville, Tennessee. They carry my book, and have a few in stock.
There's a new bookstore in Columbia, Tennessee … well it has a new name. The Old Curiosity Book Shop is now called Duck River Books. Same owners, same site, just a new name. And yes, you can get a copy of Vendetta Stone there.
And East Nashville has another new bookstore – Atomic! Nashville – that you should check out next time you're out that way.
As always, thanks for reading.
Tom Wood