Meet Our Fall Fest at the Hermitage Authors
Autumn in Middle Tennessee is one of my favorite times of year, a nice changeover from the summer heat to fall's cool crispness, from sweet tea to apple cider, from great local college and Titans football games to the start of local college basketball and Predators' hockey practices. Fall is also a huge month for authors, with numerous writing conventions and book events on tap. We kick the month off on Saturday and Sunday, October 1-2, at Fall Fest at the Hermitage. It's a fun event with food, festivities, music and about 90 vendors with art, jewelry, woodwork and much more. I will be there at the Authors Booth with 13 other Nashville-area writers. Let me introduce:
Dr. Sally Burbank has practiced internal medicine in Nashville since 1986. Six of the stories in her new book, Patients I Will Never Forget, have been published in Chicken Soup For The Soul. Just as the title suggests, Patients I Will Never Forget tells the most inspiring and hilarious stories of Dr. Burbank's quarter century in primary care. Sally is married to Nashville WannaBeatle, Nathan Burbank. Learn more about her at www.sallywillardburbank.com
Blake Fontenay spent more than 25 years as a reporter, columnist and editorial writer for metropolitan daily newspapers – including the (Memphis) Commercial Appeal, where he won several awards for editorial writing. Since leaving the newspaper business, he has worked as the communications director for Tennessee's Comptroller, Treasurer and Secretary of State. He is currently the coordinator for the Tri-Star Chronicles project at the Tennessee State Library and Archives. His debut novel, The Politics of Barbecue, was published in September, 2012. Scouts' Honor (2014) is his second novel. See more at www.blairpub.com/blakefontenay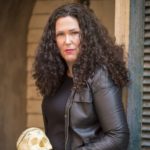 Nikki Nelson-Hicks is honored to be described as 'the lovechild of Flannery O'Connor and H.P. Lovecraft'. Her list of work includes Jake Istenhegyi: The Accidental Detective series, Sherlock Holmes and the Shrieking Pits, Rumble (available 2017), Sherlock Holmes and Not Quite A Murder (available in 2017), and has stories in several anthologies. You can find a complete list of Nikki's work at her Amazon.com author page.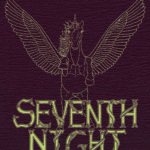 Too young to be called old and too old to be called young, it is rumored that Iscah was born, and it is likely that Iscah shall one day die. As yet that theory is unproven. When not lost in imaginary lands, Iscah lives in the city of music. Iscah is the author of Seventh Knight and The Girl With No Name, and recently took a break from writing to edit the Tomato Slices anthology. Learn more at www.amoebaink.com 
Skip Nipper is author of Baseball in Nashville (2007, Arcadia Publishing), and shares is thoughts on his blog, www.262downright.com, and historical website, www.sulphurdell.com. Born and raised in Nashville, his interest in local baseball is deeply-rooted in his life-long love for the National Game, interlaced with fond memories of Nashville's famous ballpark, Sulphur Dell. A graduate of Memphis State University, Skip serves as secretary of the Nashville Old Timers Baseball Association and chapter leader of the Grantland Rice-Fred Russell (Nashville) chapter of SABR (Society for American Baseball Research). He and his wife Sheila reside in Mt. Juliet.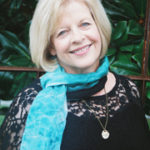 Kathy Rhodes is author of Remember the Dragonflies: A Memoir of Grief and Healing, the story of her five-year journey after the loss of her husband. The book is currently used in grief support groups as a recommended resource, especially for those who have lost spouses. Kathy is also author of an essay collection, Pink Butterbeans, and editor of two anthologies. Her essay, "An Open Letter," appeared in The Best Creative Nonfiction, Vol. 3 and was singled out for a review in The New Yorker. Her essay "The Wedding Hankie" was included in Chocolate for a Woman's Soul II. Kathy is senior writer/editor at TurnStyle Writers. Reach her through kathyrhodes.wordpress.com or www.turnstylewriters.com
Reba Stanley grew up in Muhlenberg County Ky., where she developed a life-long love for the arts and first came to know her Savior Jesus Christ, she now resides in beautiful Brentwood, where she and her husband and family call home. Reba is also a professional artist working in various mediums of paint and color, but writing is the form of art she has found to be the most rewarding. With her writing she expresses different stories that are fictional; but she always adds one unchaining truth: a love for and dependence on her Lord and Savior. Ps 63:3. Read more at www.rebastanley.com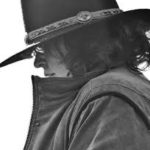 Jaden Terrell is the internationally published author of the Jared McKean private detective novels and a contributor to Now Write! Mysteries, a collection of exercises published by Tarcher/Penguin for writers of crime fiction. Terrell writes for the Killer Nashville Magazine and the International Thriller Writers' Big Thrill online magazine. A Shamus Award finalist and recipient of the 2009 Magnolia Award for service to the Southeast chapter of Mystery Writers of America, Terrell is also a writing coach, workshop leader, and developmental editor. Learn more at www.jadenterrell.com.
Linda Thorne's debut novel, Just Another Termination, is the first in a planned series of mysteries that tell the story of Judy Kenagy, the first career human resources manager to turn sleuth. She is currently writing the second in the series, A Promotion to Die For. Like her lead character, Thorne is a career human resources manager, but unlike her lead she's not a sleuth. Thorne has lived and worked in human resources in Arizona, California (two times), Colorado, Mississippi, and Nashville, Tennessee. She currently lives in Hermitage with her husband and two border collies. Read more at www.lindathorne.com
Ken Vanderpool is a graduate of Middle Tennessee State University with his degree in Psychology and Sociology with a concentration on Criminology. He has also graduated from the Metropolitan Nashville Citizen Police Academy and three times graduated from the Writer's Police Academy in Appleton, WI. His first novel in the Music City Murders series, When the Music Dies, was published in 2012. Second in the series, Face the Music, was published in the summer of 2014. Stop the Music will be released September 2015. Read more at kenvanderpool.com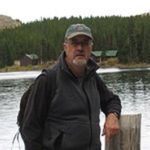 Jack Wallace holds degrees from Gateway College and from The University of Tennessee.  He has spent most of his career in the social service and early childhood education fields. He lives in Nashville with his wife, Joanne, and his red Lab, Lucy. He also spends many long weekends at his cabin in Flat Rock, North Carolina. He is most at home on a trail or fishing a stream somewhere in the mountains of North Carolina or Tennessee. Read more about his book at https://www.amazon.com/Unrighteous-Brothers-Jack-Wallace/dp/1628801050
Neil O. Jones, M.A. has taught college English since 1977, with the last thirty years as adjunct professor at Columbia State Community College. He has published in academic journals and had short stories in on-line venues and print anthologies. Jones served in the U.S. Army (173d Airborne Brigade) in 1967-68 in Vietnam. His novel Brothers, All is a collection of Vietnam stories, based his and others' experiences. He regularly speaks to civic and veterans groups about the book. All author profits go to the Maury County (Tennessee) Veterans. Jones resides in a log cabin in Columbia, Tennessee, with his coonhound Cressie. You can read more about Neil's book at https://www.amazon.com/Brothers-All-Neil-Jones/dp/1628800895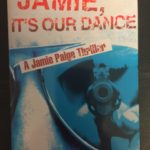 Bryce Thunder King is the author of three published thrillers, and he grew up in the mountainous region of eastern Tennessee.
Through his work for several government agencies in Washington, D.C, he became knowledgeable in income taxation and business development.
LOOKING AHEAD: The Granddaddy of Nashville book events is the Southern Festival of Books: A Celebration of the Written Word, set for October 14-16 and sponsored by Humanities Tennessee. It's always a special weekend, and I hope to see you there. Look for me to be hanging around the Sisters in Crime – Middle Tennessee booth as well as the Authors Circle and Nashville Meetup booths. That's where I'll be located this year, along with several of Nashville's top thriller and mystery writers, including Jaden Terrell, Robert Mangeot, Alana White, Lisa Wysocky and many, many others.
On Friday, Oct. 14, I will be hosting a True-Crime Stories session with authors Carole Townsend and Charlie Spillers from 3:30-4:30 p.m. in LP Room 31. Then on Saturday, Oct. 15, I will be hosting a one-on-one session with author Beaird Glover from  4:30-5:30 in NPL Conferennce Room 3. I think you'll find all three authors fascinating, and I am looking forward to chatting with them.
Then on October 22, look for our merry band of authors at the Jack Daniels World Championship Invitational Barbecue in Lynchburg, Tennessee. Confirmed for this event so far are Jaden Terrell, R.D. Sherrill, Bill Holley, Allan E. Ansorge (a Killer Nashville friend from Wisconsin), Danny Lindsey and Keith Bartlett (who I met a couple of years ago at an event in Kingsport, Tennessee).
Most of our authors are from Middle Tennessee, but we will have a couple of long-distance visitors at this event.
Here's a little more on Allan Ansorge:  He is a well known author located in Hartford, Wisconsin whose recent work includes writing Verie Close to Home.  Previous works include Crossing the Centerline and Crossing the Stateline. Allan has achieved the following accolades for his writing: "Crossing the Stateline has echoes of Evanovich. Ansorge's wit alone is worth the read, but there's a lot more here than that. Buy this book!" – Reed Farrel Coleman, Three time Shamus Award-winning author of "Innocent Monster" Read more about Allen at aeansorge.com
And let me share some info about Keith, who hails from the Bristol area:
Tennessee angler Keith Bartlett offers his first book, The Weekend Angler's Guide To Good Fishing. With over 40-years of angling experience, the author provides instruction on when, where and how to catch many types of freshwater fish throughout the seasons. Readers will also learn to select tackle, lures, and other equipment with an eye on expense, quality and performance. References to the lighter side of fishing emphasize key points, make readers feel they are sharing in the experience described, and entertain those who enjoy reading about fishing as much as doing it. Visit the Author's blog at: http://theweekendanglersguidetogoodfishing.wordpress.com/
TV TALK: If you haven't yet heard, "Nashville" will return to the airwaves on January 5. The show moved from ABC to CMT and Hulu for its fifth season – which will begin taping in early September. Many of you know this, but I was an extra on "Nashville" for all four seasons, and I have written several times about my experiences on the show. In the May 27 edition of The Ledger, I wrote about the show's cancellation and how it affected some of my fellow background actors. Click here to read their remembrances.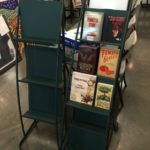 ON THE SHELVES: Great news. You can now get copies of Vendetta Stone and books by other local authors at Picture This creat!ve framing & ga//ery in Hermitage, Tennessee. Owner Matt Fischer is the man responsible for the Fall Fest at the Hermitage, and when I went to meet him and talk about the event, I suggested that his gallery and gift shop would be a great place to carry works by local authors. He agreed, and already has a half-dozen books on display with more to come. Books make great gifts and the holidays are fast approaching. Hope you'll drop in and check out what Matt's store has to offer.
On my way to a family reunion in North Carolina, I stopped at The Book Cellar in Crossville, Tennessee. They carry my book, and have a few in stock.
There's a new bookstore in Columbia, Tennessee … well it has a new name. The Old Curiosity Book Shop is now called Duck River Books. Same owners, same site, just a new name. And yes, you can get a copy of Vendetta Stone there.
And East Nashville has another new bookstore – Atomic! Nashville – that you should check out next time you're out that way.
As always, thanks for reading.