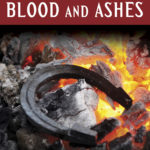 A Taste of Blood and Ashes: A Jared McKean Mystery
By Jaden Terrell
296 pp. The Permanent Press, $29 cloth
Pub. date: September 30, 2016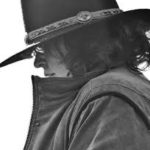 Full disclosure: I first met Jaden Terrell a half-dozen years or so ago, when I had a crazy idea for a thriller called Vendetta Stone and attended my first Killer Nashville Writers Conference. Jaden gave me some very positive feedback, and became a mentor as I continue on my own writing journey. Jaden and I are members of the Nashville chapter of Sisters in Crime, as well as the Southeastern chapter of Mystery Writers of America. Our paths cross at various book events and festivals such as the Oct. 1-2 Fall Fest at the Hermitage and the Oct. 14-16 Southern Festival of Books in Nashville.
By Tom Wood
I have read two of the three previous novels in the Jared McKean Mystery series, but book No. 4 —  A Taste of Blood and Ashes — is the first one I have reviewed. It is not requisite that you first read Racing The Devil, A Cup Full of Midnight and River of Glass; Jaden's new work stands quite tall on its own merit.
But I can almost guarantee that if your first sample of Jaden Terrell's writing is A Taste of Blood and Ashes, you will want to rush out and get the other three. It's that intriguing and timely a story, and skillfully tackles head-on the controversial practice of soring in the Tennessee Walking Horse industry, which has been under scrutiny for decades by the media, the government and animal rights groups.
This is clearly a subject that is well-known to Jaden, who is certified in Equine Sports Massage Therapy. Soring—the use of chemicals or other applications to a horse's legs or hooves in order to achieve the high-stepping gait—isn't the focus of the book, but it is at the heart of the story, a riddle that nearly consumes intrepid Nashville-based Private Investigator McKean, an ex-cop and a horse whisperer.
There has been a mysterious barn fire at the home of horse breeders Carlin and Zane Underwood, who anti-soring activists. Zane is wheelchair-bound and Carlin turns to McKean for help. He finds a body in the ashes, and the story takes off at a high-stepping pace.
He quickly learns there have been murders, acts of arson and intimidation going on for years in the close-knit community run by the Trehorne clan. The Trehornes run a family horse breeding business that at times resembles a Mafia family.
Samuel, the patriarch, is the worst of the bunch, but he is not the only suspect. There's a rival horse breeder and the gold-digging wife, a sheriff who looks the other way when family is involved, an overzealous reporter with family secrets of his, a veterinarian/EMT with his own demons, a good-hearted neighbor and a stable hand whose motives are all suspect, as well as other unsavory characters who fill the pages of this mystery.
McKean is aided by his half-sister Khanh and an old buddy who help piece together the clues that force the killer to make a play for them, or risk exposure. Many plot lines are skillfully woven that bring the story together to a fast-paced, thrilling conclusion.
Not only do the characters ring true, but so do the fictional Middle Tennessee settings which support the Walking Horse industry. While the book takes a harsh look at that industry, I would not label A Taste of Blood and Ashes an indictment of the Walking Horse association or its annual showcase event, the National Celebration.
Instead, for readers, this book is a celebration.